Laser Hair Therapy
for thicker, fuller, looking hair… again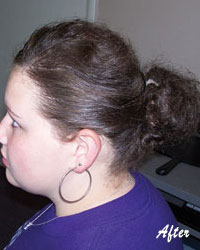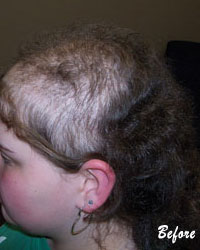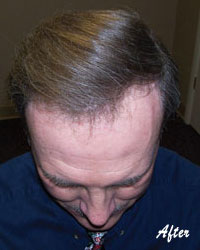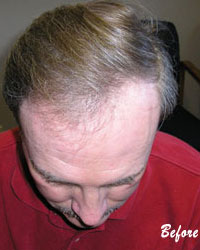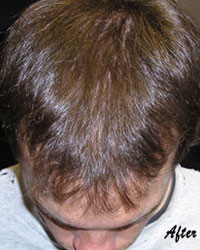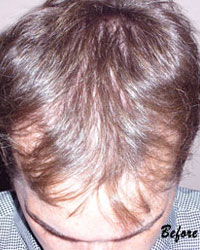 Regain thicker, fuller, looking hair by reversing hair loss with laser hair therapy. 22nd Street Hair Studio offers a safe and effective non-surgical treatment to help regrow your hair at an affordable price without the expensive trip to your doctor. The non-invasive state of the art laser hair therapy is dedicated to regrow hair and prevent further hair loss in both men and women.

22nd Street Hair Studio uses a natural non-thermal (cool) laser light hair therapy to help stimulate your scalp and hair. This laser hair growth therapy produces a thicker looking and fuller feeling hair that is painless and has absolutely no side-effects except for hair restoration.


How Laser Hair Therapy Works
Studies have shown that natural light is a positive form of energy that benefits the body in many ways. Laser light, a specific type of light has the ability to penetrate deep into the tissues of the scalp, stimulating blood circulation to increase cell reproduction therefore strengthening and regenerating hair roots.

Our hair rejuvenation treatment uses the most scientifically advanced cosmetic lasers that fully comply with the FDA safety standards. The low level laser contains over 50 laser diodes that energizes the hair to stimulate growth as well as prevent further hair thinning from all angles.


The Treatment for Hair Loss
22nd Street Hair Studio offers free consultation and evaluation to determine whether laser hair therapy is right for you. The consultation involves an in-depth micro-video hair examination which analyses to decide if you are likely to receive positive results from the treatment.

Depending on the severity of your hair loss, the treatment can range from 6 to 12 months. If you are a good candidate for our hair loss treatment, the program begins with 30 minute sessions twice weekly. You simply relax during the treatment, you have the ability to watch tv and or read while the laser treatment bathes your scalp and hair in a pure therapeutic red light. In addition to the treatment, we may recommend specific supplement for better results.


Laser Hair Therapy Results
Don't be one of the 70 million people who are suffering from hair loss. Join the thousands of men and women who are regrowing their hair with laser hair therapy. Take a step closer to thicker, fuller hair and contact 22nd Street Studio for a free consultation.